TASTE: Tariff Analytical and Simulation Tool for Economists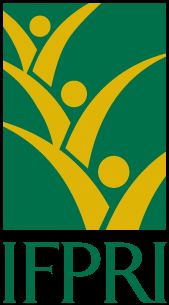 The first version of TASTE has been developed with the support of the GTAP consortium.
The current version benefits from the support of the International Food Policy Research Institute.
Updates
TASTE for GTAP 8.1 is at GTAP website. To enquire about TASTE for GTAP 9, email Dr Badri Gopalakrishnan.
5 May 2011 Fixed bug in "A" series of tariff rules affecting only applied rates.
21 Feb 2011 Output file from tariff scenarios now contains set headers.
4 Feb 2011 You can now run tariff scenarios from the command line, or run multiple scenarios from within a BAT script. See Help..What's New for more details. Latest TASTE.ZIP is needed, but October 2009 records.7z is still OK.
27 April 2010 There is a new optional additional parameter for all tariff-cutting rules, to assist with modelling tariff cuts that are phased in over time. Latest TASTE.ZIP is needed, but October 2009 records.7z is still OK.
17 December 2009 Minor revisions, including limited support for tariff scenarios with "sensitive products". New version of TASTE.ZIP is needed, but previous (13 October 2009) version of records.7z is still OK.
13 October 2009 New versions of TASTE.ZIP and records.7z (must be downloaded together). The new TASTE.EXE is a multithreaded program, leading to substantial speedup. The format of Records.dat (but not the numbers therein) has been changed to go with this new TASTE.EXE. In addition, both TASTE.EXE and ViewHAR.EXE allow substantially bigger (up to 3.5GB) matrices to be extracted and viewed, if run under 64-bit Windows (the limit is around 1.5GB under 32-bit Windows). Additionally you can request that tariff-cutting rules act directly on applied rates (rather than indirectly, through bound rates).
4 June 2009 Very minor revisions to TASTE.ZIP
12 May 2009 AggEdit included in package, additions to Taste.Doc
22 April 2009 ViewHAR included in package
8 March 2009 more "aggregate" options
November 2008 using 2004 GTAP 7 [final release = pre-release candidate 4] data
Uses of TASTE
The TASTE program (downloadable below) addresses two needs of GTAP users:
To prepare files of tariff shocks, GTAP users need information about bound rates (not part of GTAP) and applied rates at a detailed sectoral level - such as HS6.
Some GTAP users would like to split up one or more of the supplied 57 sectors. To do this, they need trade matrices that are more detailed than those in the standard GTAP database.
TASTE comes with a huge database of bilateral trade flows and of applied and bound tariff rates distinguishing around 200 countries and 5000 HS6 goods. This data, based on a number of sources, has been carefully massaged and crafted by David Laborde. The trade flows are consistent with Version 7 of the GTAP database. The data has been compressed to fit on a normal CD.
The current version of TASTE uses 2004 MAcMapHS6v2 data, and is designed to accompany the version 7 GTAP database.
The TASTE program itself reads the enormous MAcMapHS6 database and performs various operations, in particular:
Transformation of scenarios about formula-based changes in bound rates into files of percent change shocks to applied rates -- which could be used by RunGTAP.
Generation of matrices of splitting weights which could be used to split a sector in the trade matrices of a GTAP model database (maybe using the SplitCom method).
You can download the program from here. Start by downloading and printing the instructions -- you can study them during the long download.
Download instructions
By downloading files listed below you will signal your assent to the the following:
In downloading or using the TASTE data and programs I agree not to sell or redistribute either the original TASTE data and programs, or any products derived from those data and programs.
If you do not agree to the above, please leave this page now.
Note: If you are downloading a revised version, you may be able to avoid downloading again the second, very large, file (ie, skip all of steps 1 and 3 below). Check these file dates to see if the longer download is really needed:
TASTE.zip (last modified 5 May 2011, around 19MB)
records.7z (last modified 13 October 2009, around 468MB )
Steps to follow
First make sure you have at least 7GB free on your hard disk.
Create a new folder C:\TASTE (or similar short and simple name).
Download and unzip the file TASTE.zip into C:\TASTE. This download will be quick.
If necessary, download the file records.7z into C:\TASTE. The download will take a long time. Then open a DOS box (console) in C:\TASTE and enter the command: UNPACK.BAT
After several minutes the compressed archive records.7z will be unpacked to create file records.dat, size 3.65GB.
To run the program, enter: TASTE
Further instructions will be found in TASTE.doc.
If you have trouble downloading the large records.7z file, a download manager like GetRight might help.
Note:You can download the older TASTE-for-GTAP-version-6 program and data from here.