The Centre of Policy Studies Knowledgebase
This website contains around 700 web pages relating to the work of the Centre of Policy Studies (CoPS), a group of CGE modellers based at Victoria University, Melbourne. The material includes:
Contract research and consulting
CoPS undertakes economic-modelling research for governments and businesses in many parts of the world. See the CoPS homepage at Victoria University.
Latest CoPS news
Brian Parmenter died on 27th April, of leukaemia. He was 76. Brian was a foundation member of the CoPS group, co-author of the path-breaking ORANI book and a major contributor for 25 years through our first 4 incarnations: at St Kilda road, at La Trobe, at Uni Melb and the first half of the period at Monash. Read some recollections by Peter Dixon. Also see Brian's Facebook page


An active area of public policy debate in Australia centres on efficient taxation of property. See the latest thoughts by Centre of Policy Studies researchers, A/Prof. Jason Nassios and Prof. James Giesecke, in their submission to a Parliament of Victoria Inquiry into this topic here.
More news here.
Find your way around with the site map or the search box below:
If no search box is visible, please see this advice.
You can request a USB flash drive containing a copy of this website.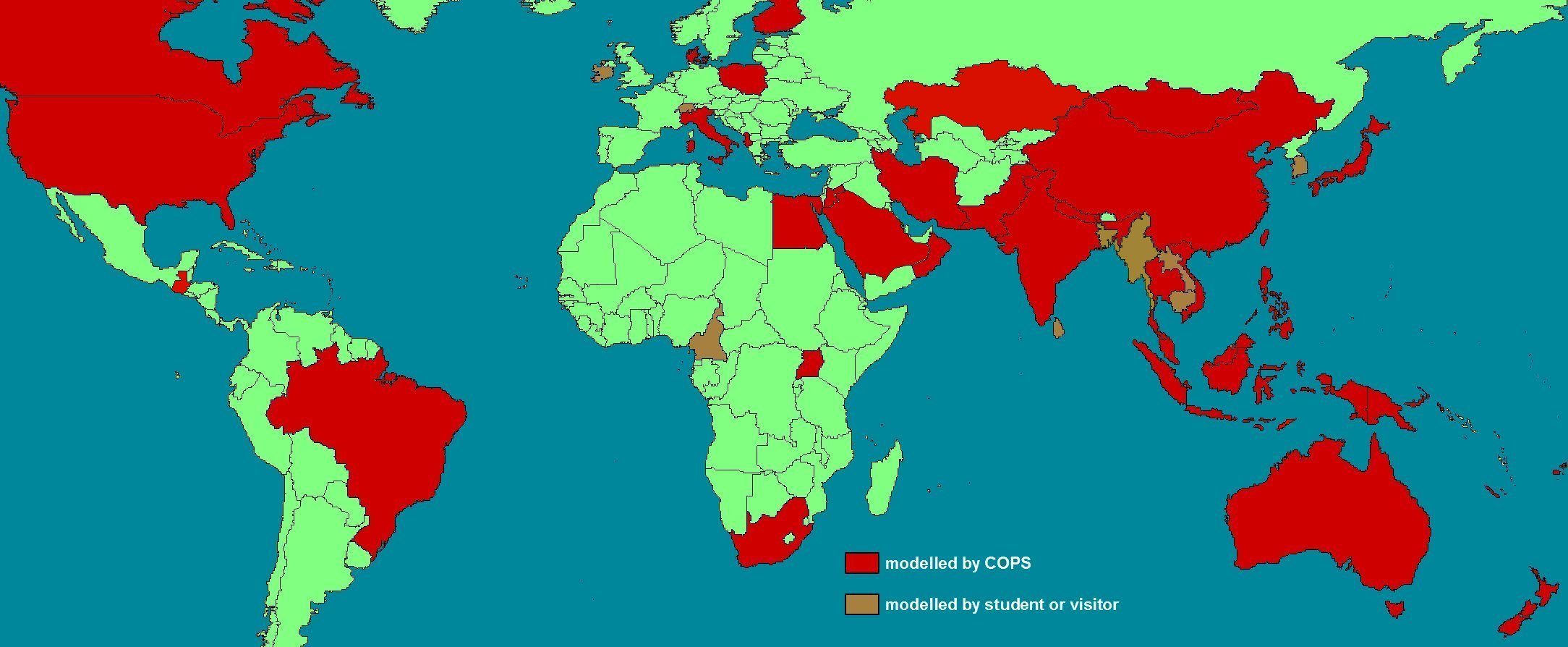 Countries modelled by CoPS (right-click to view larger image)