Previous CGE Modelling Courses
Past CGE Training Courses
Brief details of some previous CGE courses are listed below. You can also look at past course photos.
2019 Courses
2018 Courses
Regional CGE course based on the SINOTERM mode, China, September/October 2018
Two-day National CGE Workshop & GEMPACK courses, Sydney, 13-14 August 2018
Three-day Regional CGE course based on the TERM model of the USA, Vietnam, 1-3 August 2018
Five-day Introductory Practical GE Modelling course, Melbourne, 16-20 July 2018
Five-day China Dynamic CGE course using the CHINAGEM model, China, 9-13 July 2018
Four-day USA Dynamic CGE course with the USAGE model, June 2018
2017 Courses
2016 Courses
2015 Courses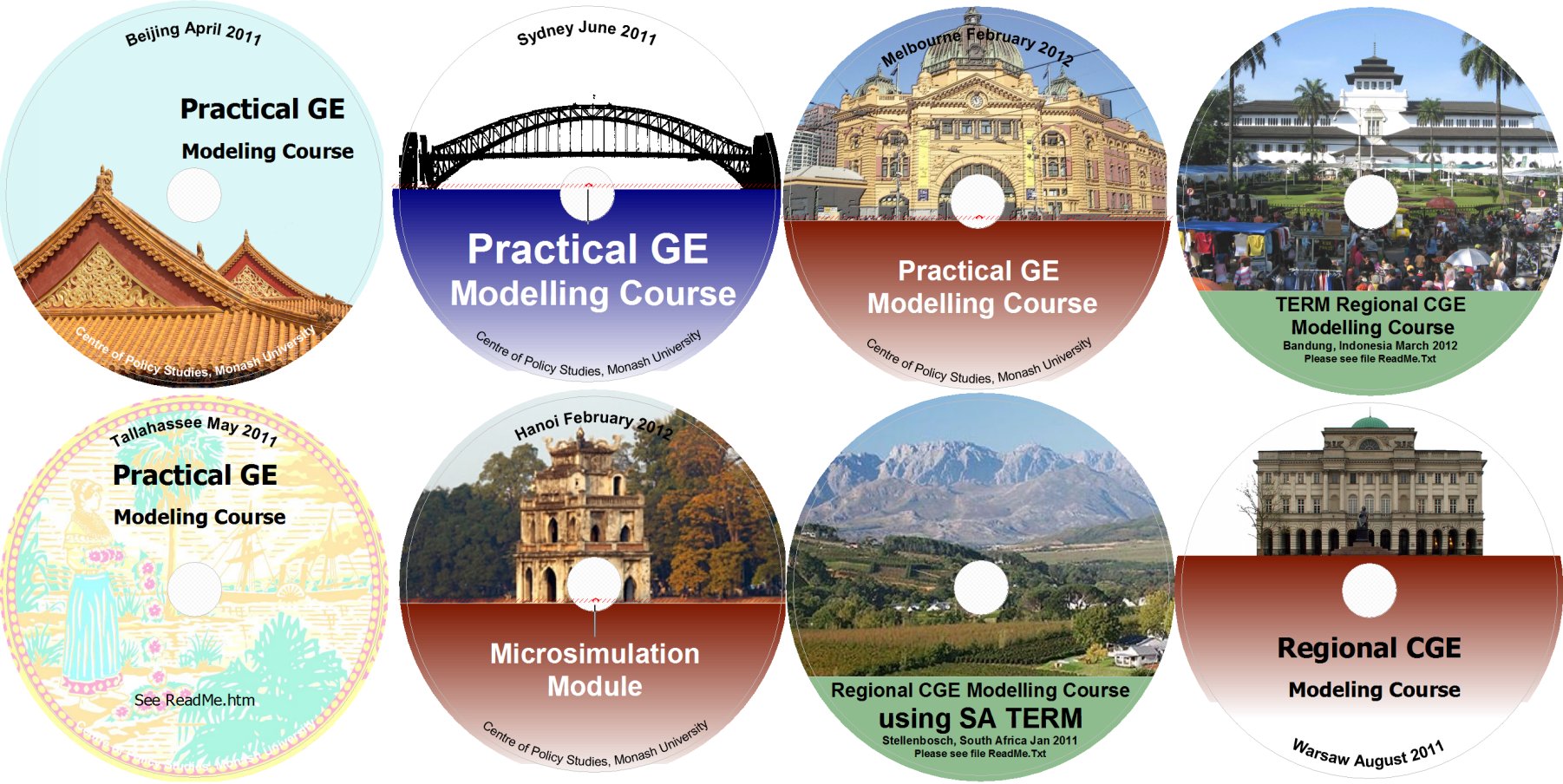 Selection of Course CDs from 2011-12 (right-click for larger picture).